Trivest is a private investment firm founded in 1981 focused on partnering with well–run family or founder-owned, scalable, growing businesses in the US and Canada.
Trivest focuses on the lower middle-market in manufacturing, value-added distribution, business services and consumer sectors.
Select portfolio companies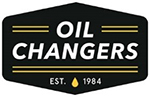 Oil Changers Holding Corporation*
Bay Area, CA
Oil Changers is a leading supplier of oil changes and ancillary services, operating 56 locations across the United States.
BJ Beltram is the combination of two foodservice equipment distributors offering new and pre-owned commercial restaurant equipment, kitchen supplies, smallwares, furniture, and design/project management services. The company distributes equipment primarily to the restaurant, lodging, education and healthcare industries.
EnviroWaste Services
Miami, FL
EnviroWaste Services is a provider of sewer and storm water system cleaning, inspection and repair services. It services counties and municipalities primarily through longterm, exclusive contracts.
NovaTech (previously NovaCopy)
Nashville, TN
NovaTech is a leading document solutions and managed print services company serving Fortune 1000 and small to medium businesses. It has nine branches through the Southeast, over 300 employees and more than 7,500 active customers.
NuEnergen
White Plains, NY
NuEnergen is a leading demand response aggregator and provider of consulting, energy invoice auditing, and smart grid solutions to commercial, industrial and municipal (CIM) electric power users in the Northeast and Mid-Atlantic US.
Professional Placement Resources*
Jacksonville Beach, FL
Professional Placement Resources, LLC ("PPR") is one of the fastest growing healthcare staffing companies in the United States. The Company focuses on providing highly qualified travel nurses and interim leaders to both hospitals and post-acute care settings.
Dauenhauer Plumbing*
Louiseville, KY
Dauenhauer Plumbing is the largest plumbing services company in Kentucky and has earned a strong reputation in its market over the 58 years it has been in business.
IDMWORKS is a top identity and access management (IAM) consultancy. It deploys and supports the leading IAM technology stacks, provides managed services and database management and migration.
Columbus Recycling
Columbus, MS
Columbus Recycling is a scrap recycling business, sourcing scrap metal from industrial manufacturers and selling to foundries, mills and steel processing facilities.
Advanced Discovery*
Austin, TX
Advanced Discovery is one of the fastest-growing e-Discovery and document review providers serving law firms and corporate legal departments across the United States.
GetixHealth is a healthcare business process outsourcing services (BPO) company serving the healthcare provider industry.
Northfield Industries
Schaumburg, IL
Northfield Industries is a rapidly growing manufacturer and distributor of precision machined components for the agricultural and industrial equipment markets.
PeopleShare
Philadelphia, PA
PeopleShare is the fastest growing and one of the largest providers of temporary staffing and outsourced HR services in the Northeast United States.
Xpress Retail*
New York, NY
Xpress Retail is the nation's fastest growing self-service movie rental kiosk operator and the second largest player in the United States.
* Position no longer held.